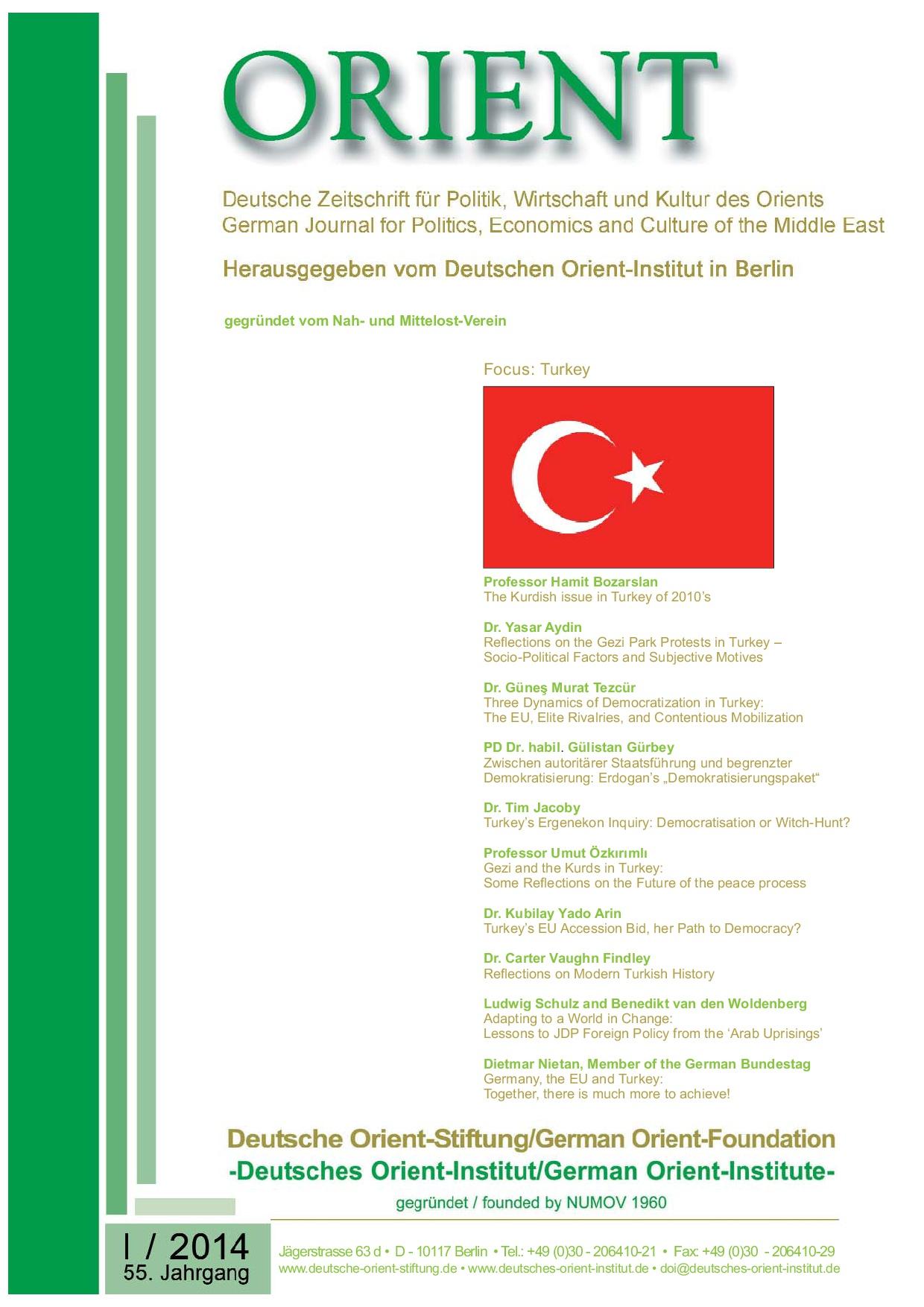 € 26,00 incl. VAT excl. Shipping
Professor Hamit Bozarslan
The Kurdish issue in Turkey of 2010's
Dr. Yasar Aydin
Reflections on the Gezi Park Protests in Turkey – Socio-Political Factors and Subjective Motives
Dr. Güneş Murat Tezcür
Three Dynamics of Democratization in Turkey: The EU, Elite Rivalries, and Contentious Mobilization
PD Dr. habil. Gülistan Gürbey
Zwischen autoritärer Staatsführung und begrenzter Demokratisierung: Erdogan's "Demokratisierungspaket"
Dr. Tim Jacoby
Turkey's Ergenekon Inquiry: Democratisation or Witch-Hunt?
Professor Umut Özkırımlı
Gezi and the Kurds in Turkey: Some Reflections on the Future of the peace process
Dr. Kubilay Yado Arin
Turkey's EU Accession Bid, her Path to Democracy?
Dr. Carter Vaughn Findley
Reflections on Modern Turkish History
Ludwig Schulz and Benedikt van den Woldenberg
Adapting to a World in Change: Lessons to JDP Foreign Policy from the 'Arab Uprisings'
Dietmar Nietan, Member of the German Bundestag
Germany, the EU and Turkey: Together, there is much more to achieve!
4 Issues / Year (Digital)
Back Issues until 2008 (Digital)